ERBIL - Pope Francis Arrived in Baghdad on Friday where he was received during a special ceremony by Prime Minister Mustafa Al-Kadhimi, his cabinet ministers and a large group of people. 
The pontiff is visiting Iraq for the first time ever to make it a historic visit despite multiple challenges, including the pandemic and security instability. He will visit Kurdistan Region on Sunday where he will hold a mass with the attendance of 10,000 Christians.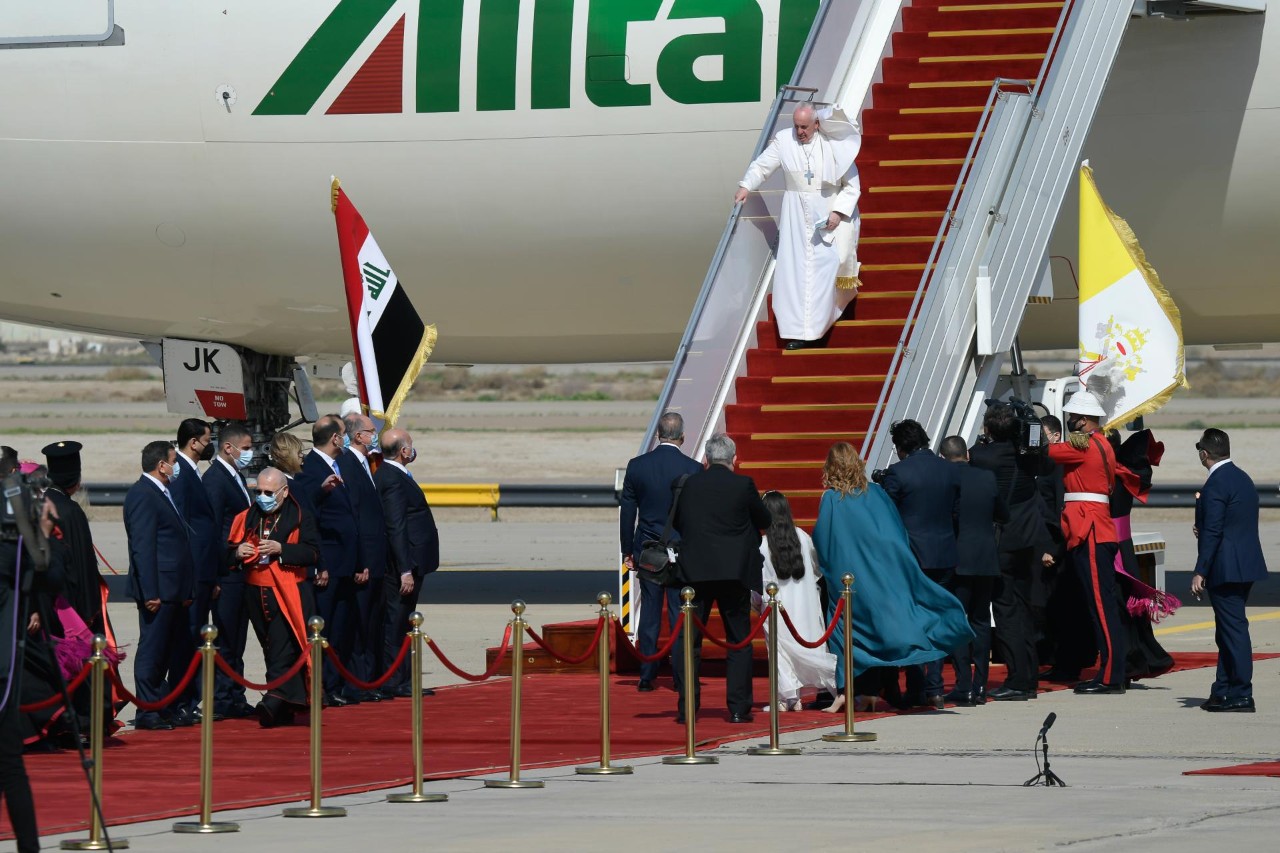 On his way from Baghdad Airport to the presidential palace, Pope's motorcade passed by large crowds of mostly Christians who welcomed the pontiff by waving Iraqi and Vatican flags. 
Pope Francis also held a meeting with Iraqi President Barham Salih in the Peace Palace of Baghdad. In a speech, the pontiff said that he is visiting Iraq to deliver the message of peace and coexistence. 
He emphasized that weapons should be silenced and, instead, peace should prevail. He also urged all to work together for a better future, saying that all the components of Iraq should have the right to participate in building the future of the country. 
"No one should be treated as a second-class citizen," he stressed.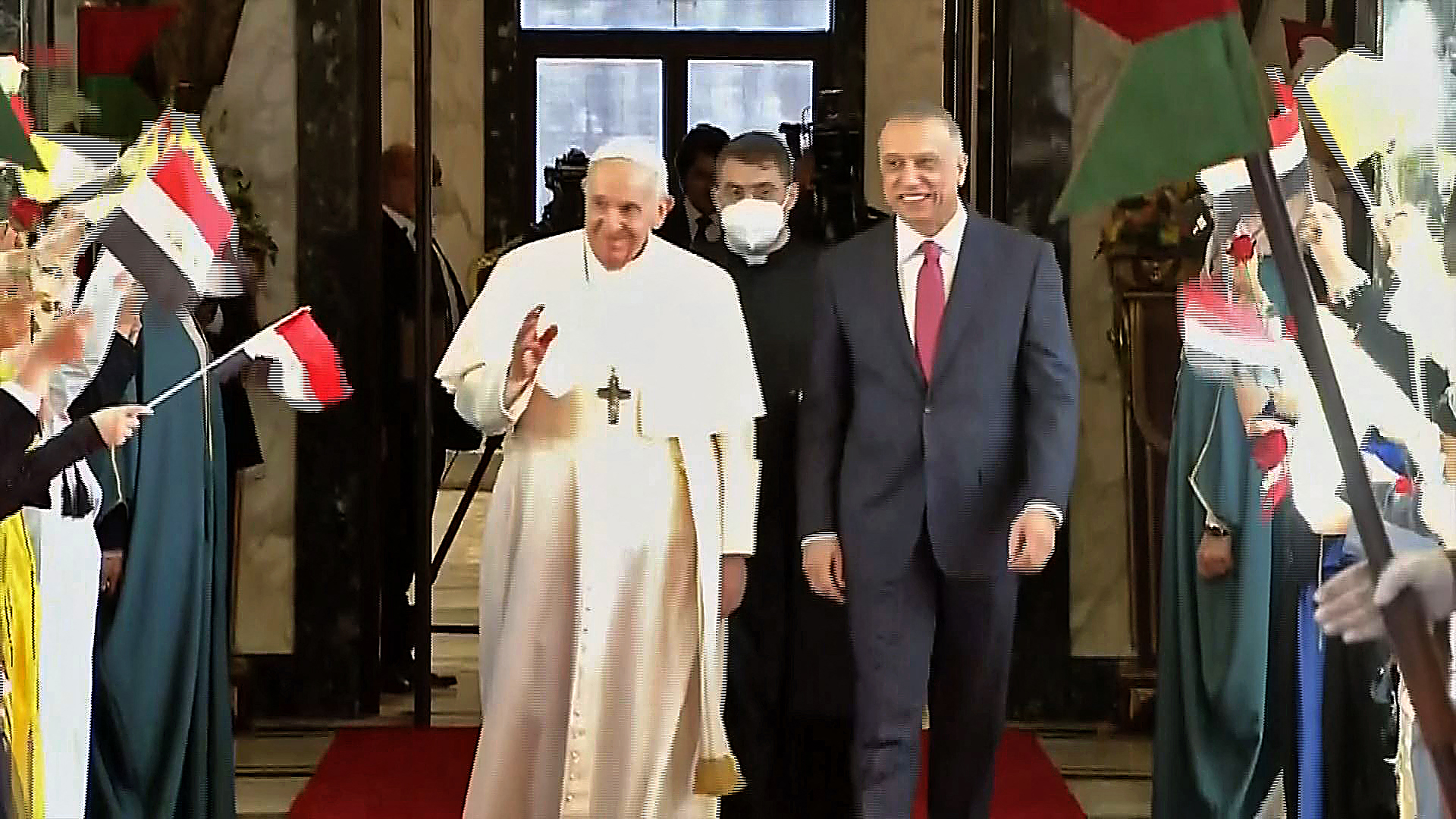 The Pope later visited Sayada Najat Church in Baghdad where witnessed a deadly terrorist attack in 2010. He was warmly welcomed by a large group of Christians of Baghdad. 
Pope Francis will travel to Najaf on Saturday to meet with top Shia cleric Ali al-Sistani. The trip will continue by a visit to the historic town of Ur in the southern province of Dhi Qar. 
The Pope will arrive in Erbil on Sunday morning where he will meet with top Kurdish officials. He will hold a mass at Franso Hariri Stadium later the day.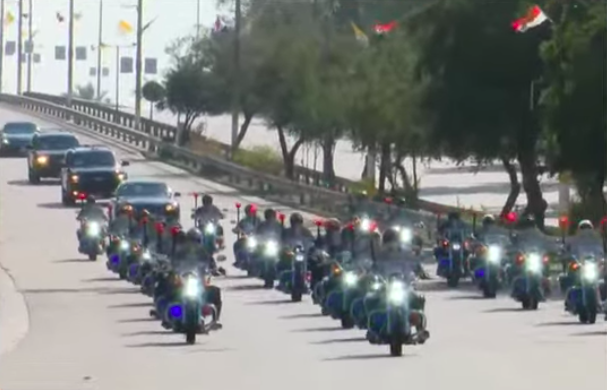 Ahead of the first-ever visit to Iraq, Pope Francis issued a video message to the people of the devastated country to express joy, saying he is visiting Iraq as a pilgrim of peace.
"Dear brothers and sisters in Iraq, peace be upon you! In a few days, I will finally be among you. I long to meet you, to see your faces and to visit your land, the ancient and extraordinary cradle of civilization," the pontiff said.
"I come as a pilgrim, as a penitent pilgrim to implore forgiveness and reconciliation from the Lord after years of war and terrorism, to ask God for the consolation of hearts and the healing of wounds," he added.