ERBIL — Today marks the third anniversary of the genocide against Kurdish Yezidis by the Islamic State (IS), as the result of which thousands of civilians from the religious minority were killed, injured, abducted or forced to leave their homes in and around Sinjar, north of Iraq.
In June 2014, thousands of IS jihadists crossed the Syrian borders into Iraq and soon seized control of Mosul, Iraq's second largest city, as the Iraqi army easily abandoned its positions and fled the battlefield. The extremists later on August 3rd, 2014 overran Sinjar.
Yezidis believe that this was the 72nd massacre throughout history conducted against them. According to the updated figures by the Kurdistan Regional Government (KRG), 360,000 Yezidis were displaced since August 2014, and a total number of 1,293 others were killed.
From 6,417 abducted Yezidis, most of whom were reportedly being used as sex slaves, 1,102 women, 848 young girls and 801 young boys have so far been freed from the grip of the IS whilst 1,597 women and 1,728 men remain in the hands of the extremists.
A committee which documents the IS atrocities and the destruction brought to the Yezidi areas has revealed that 68 temples were destroyed and they have found 43 mass graves containing the bodies of hundreds of Yezidi victims.
After almost 15 months from the fall of Sinjar, the Kurdish Peshmerga forces recaptured the town and its surrounding areas from IS on 13th November 2015. Kurdistan Region President Masoud Barzani personally oversaw the Sinjar operation as he had vowed to not leave the frontline until the town is liberated.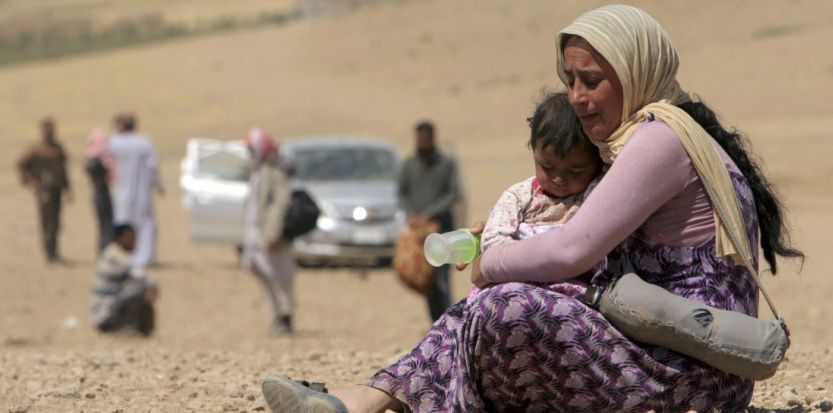 The UN, European Union, Canada, United States, France and United Kingdom, including the Scottish national parliament, have all recognized that the crimes committed by ISIS against the Yezidis amount to genocide. However, the International Criminal Court (ICC) is yet to recognise the case as genocide as Iraq is not a member state of the court and Baghdad is yet to officially invite the ICC investigators to Iraq and process the case.
Amal Clooney, the legal counsel for Yazda and Yezidi survivors, said "it is shameful that three years after the genocide began, no ISIS member has been held to account for it in a court of law. I look forward to the day that Yezidis and other victims of ISIS can face their abusers in a court in The Hague."